Envirosax are eco-friendly bags made out of durable waterproof lightweight polyester, built for toughness and extra strength. 
Well...in short its a shopping bag for all you eco-friendly people so that you wun be taking more plastic bags for your groceries. What's great about it is that its waterproof, so if it messes up you can just wash it....and it rolls up neatly and can be secured with a button so it wun be take up much space in your handbag. Nice design is definately a plus.
The first time I heard about Envirosax was Christmas last year. Sis bought those (not sure if tis the same brand but must be la) from Singapore and I find them rather nice. But I kept feeling like its gonna tear if I load them with my usual groceries (says there they can last up to 20kg and by then I think my arms would have fallen off)...That...and I don't think I wanna spend about RM24.90 for a bag like this when I usually just use my small backpack for groceries...maybe when I have more cash to splurge la.
Here's some of the designs...makes my eyes go @.@ at the choice...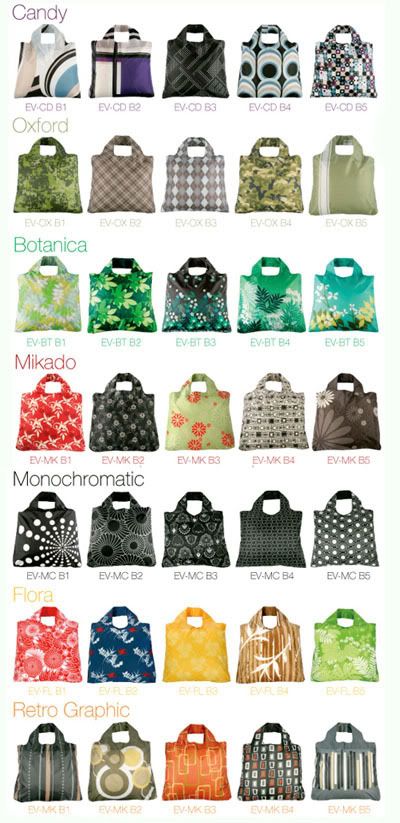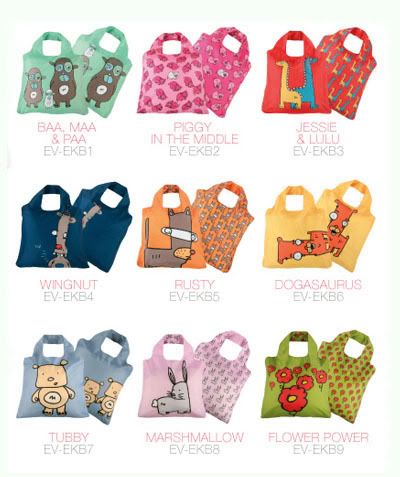 Distributed by
Living Wing
(same people who carry BROS), I suppose you can expect it to see it in Jusco or something (newsletter says  it should be available in One Utama in Homing, Living Quarters, and Parkson, Jusco Sunway Piramid, and in Isetan KLCC and Lot 10)