Finally, fully done with the whole damn thing. From trying to not get lost in Facebook Platform, planning, coding, to report
bullshitting
writing, soft cover, kill myself finding places that wanna do hardcover in the midst of Raya holidays....with the dateline looming closer and moderator not replying my email to give me the green lights to proceed with the hardcover binding....
Finally, its done ;3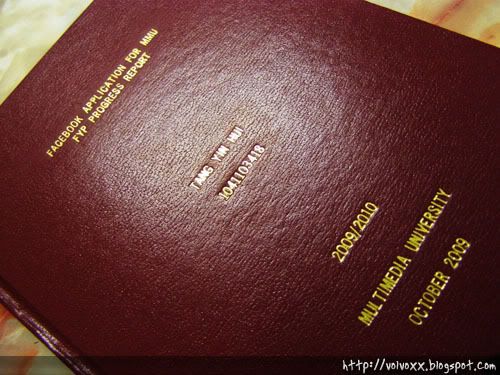 Never thought it'd feel so good to hold it in my own hands. So...satisfying!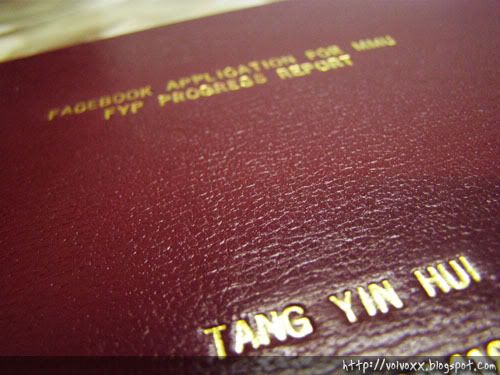 Only thing I need to do is to toss it to FET office tmr (bleh that I can't get my moderator's signature cuz he's on leave and the only thing the clerks can say is "why din do earlier?" Celaka...as if I didn't want to. Went around asking and all the shops either not opened, or the people they send the binding works to are still on Raya vacation....doesn't help that I got my moderator's approval quite late...ah who cares? they say just send in saja...watever la I've done my job :P )