QJ said: this is the first place that actually made me feel like CNY's approaching...
Hehe...indeed...with so much red-ness around...who wouldn't?
Not much of mall hopping for deco this time...not like Christmas. I've only seen Times Square, MV, The Curve's and Ikano's...and so far, methinks MV's is the best...althought Ikano's pretty pleasant and Curve's quite sweet too...but in terms of setting in the mood, you gotta give it to Mid Valley....especially when they have those lovely chinese orchestra music in the background (I hate those loud ones with lyrics...ugh)
Anyways...heading back to Penang tmr...meet up with Shindee (i hope) then join my sisters to go back home on the 23rd. CNY....lotsa food...lotsa cash...lotsa zzz-ing....hee!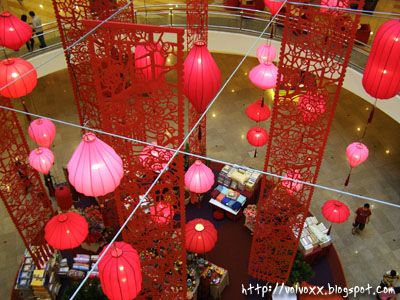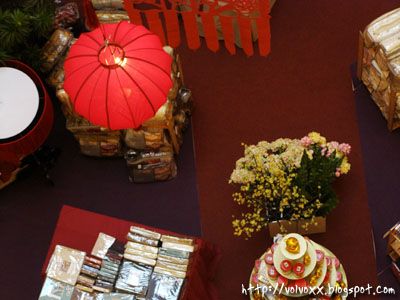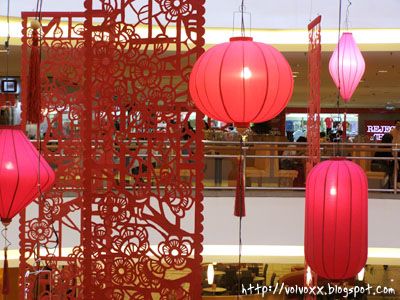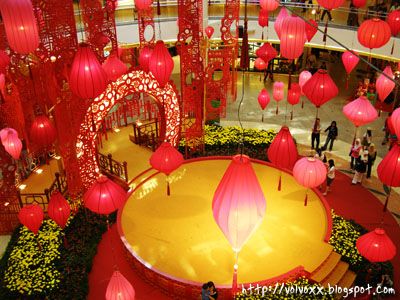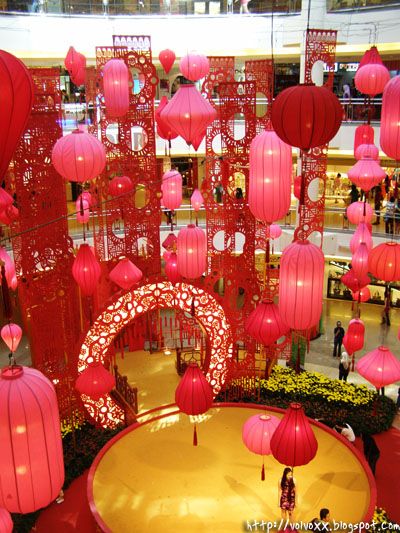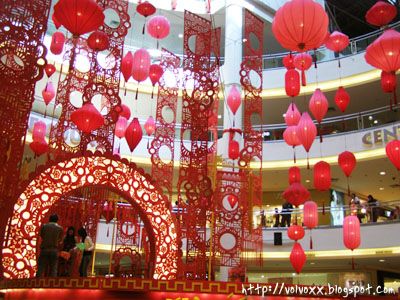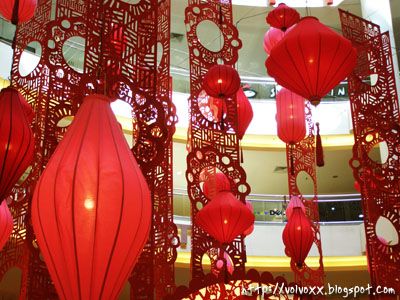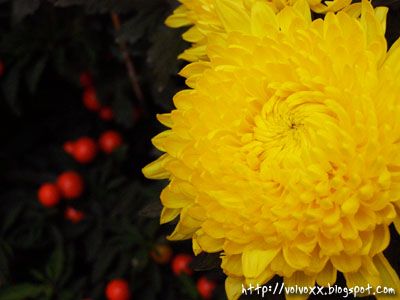 In the span of 3-5mins I was there taking pics of these 'shrubberies', there must have been 5 ppl or so bending down and 'pinch' these cherries and then exclaim "Eh...its real wan wor!"....duh of course real wan la....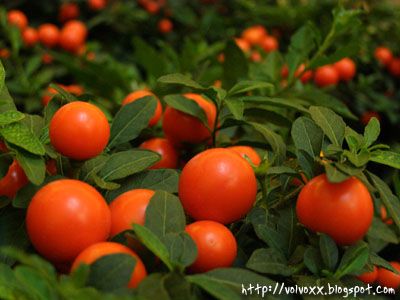 This is from Berjaya Times Square. Huge lanterns :P