...or was it roti paper? I can never remember >.<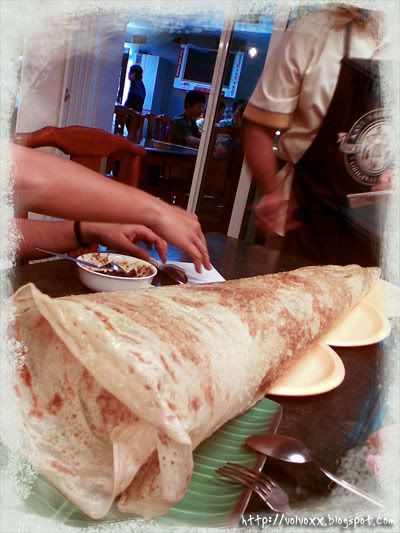 Kayu's awsomely long roti tisu that my sis and I have been itching to try out of curiousity...and curiousity almost killed the kittens cuz it got quite jelak towards the end. It was good...but not really our cup of tea...maybe if its shared amongst more ppl then wouldn't be so bad.
Their black black rendang beef (my sis and I will go for that whenever we see it :P ) is yummilicious...everything else looks so tempting. Thankfully we weren't so hungry..haha.
p/s: A series of random pics from my cameraphone that happens to be about food...sorry Khurshid if you were hungry...haha :P
pp/s: Will be off to S'pore for a few days... :DDDD