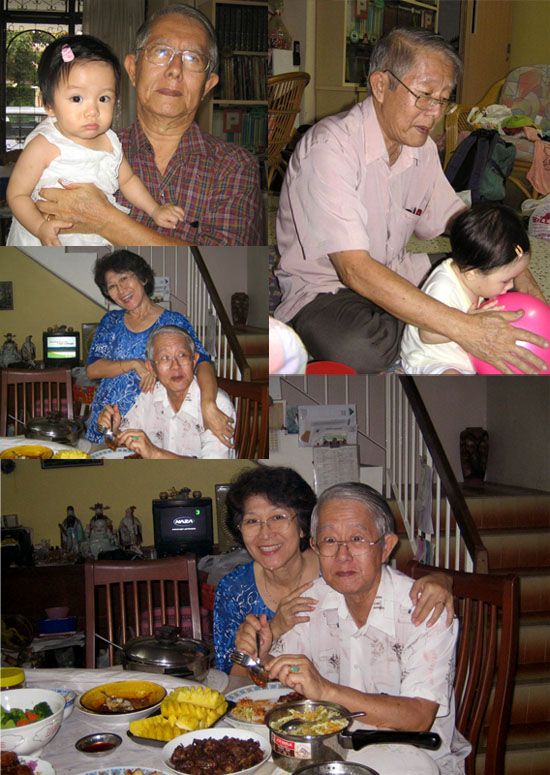 Dad with his grandchild, with mum, and with his usual comical antics.
Happy Birthday Dad!

(tho you prolly wun be reading this blog..haha)
Glad I'm here to celebrate it with you this year :D Hope you liked what we planned for you at dinner earlier....and hopefully we'll be able to whip out something wicked later today! Home-made cake with deco and all :P And hopefully a decent meal (by me and sis...with assistance of aunt, of course...haha!)
This is the man who guided me during my early driving lessons, help me with my KH kerja kayu, loved my cooking when aunt and mum wasn't around (the man other than QJ :P), the man who bought me my first and only 366 bedtime stories around the year (really loved that book)...sometimes knows I'm in deepshit but still calmly advices me to do my best, the same man who always drives me around tuition and my extra-curicular activities, the guys who absolutely loves to bring me to Tesco, Giant, and any newly sprung-up supermarket around my area. Also the man who politely comment that my western food were nice (eventho he's not very...fond of western food, pasta, pies and such... XD )
Wish you a long and healthy life, and may happiness and wealth come your way :D .
Love you dad.