I'm just gonna post pics of food I cook for now....

...cuz I'm too lazy to write long long bout anything else.
...that. And I forgot to take any pictures of the BBQ we had last Monday....so...maybe another day...maybe I'll throw in some marinate recipes along too.
Anyways....here's some stuff I've been cooking lately. Of course, its not western everyday. Its just that I pay a little more attention to presentation for the western-type dishes. Chinese dishes just cook, serve, nom, *burp* ... :9
Cajun Chicken with Bacon Strip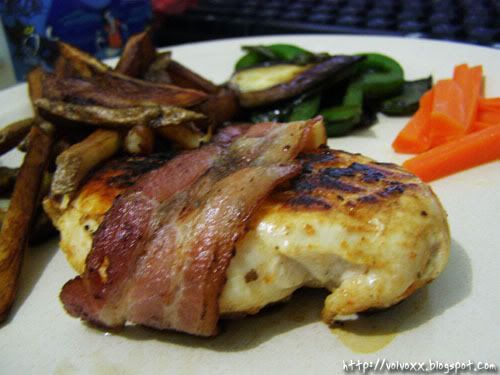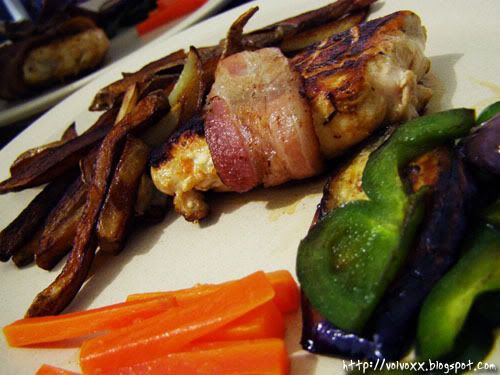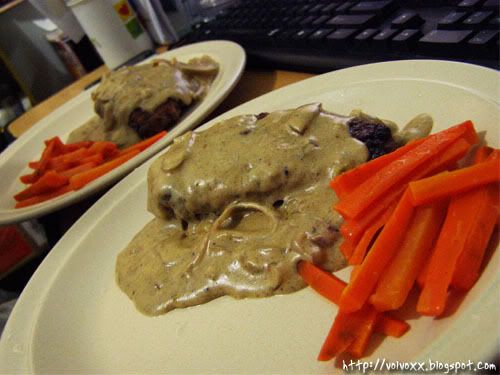 I have no idea why the sauce's color is orangy in the book, but brown on my plate. It tasted good, so I don't care.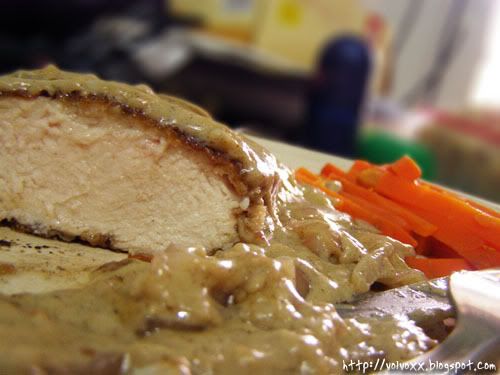 Baked Macaroni and Cheese
This time I got so pissed, he got an earful from me. It had pork, and he didn't even care, that bastard.)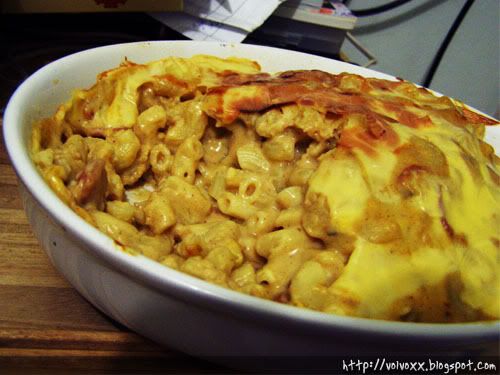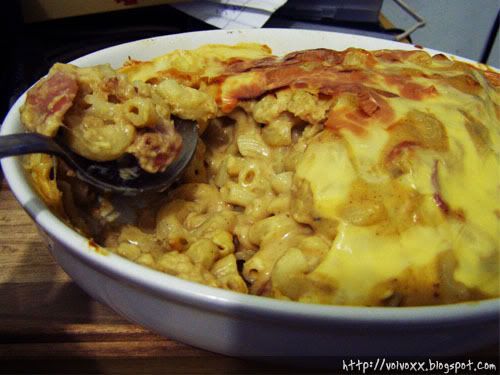 Recipes, another day. Maybe I should just make another blog as food blog. But then again I'd lose a lot of content on this site...LOL.