...because Captain Jack Sparrow decided to make himself a tad bit too tipsy and aggravated the whole village...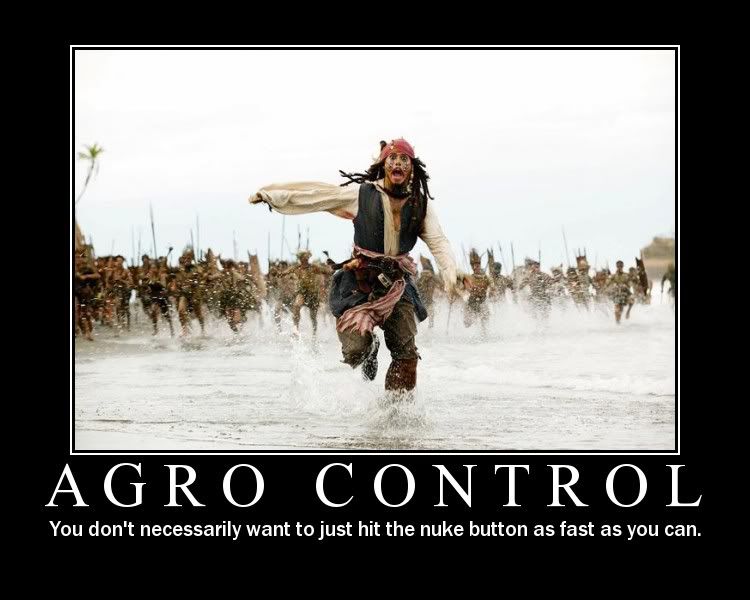 Pic sent by Althras...guild master of QJ's guild in World of Warcraft MMORPG...well...you'd understand the '
*agro
' caption if you're familiar with WoW or other MMORPGs...hehe...
Has it been a year already, since we all went to watch Pirates 2? ...almost, I guess...gee...time flies... (doesn't it, when you tend to enjoy life too much? XD )
Very much looking forward to the 3rd part of the movie,
Pirates of the Caribbean - At World's End
...hope this time we won't be left clinging to our chair going "Ehhh???....next year??!!" ..haha!
Hmm...dearie still haven't watch the first show ne?... /goes find my DVD ...one day we watch?? Hopefully before watching the 3rd part (so you won't be blur like last year XP )
Pirates of the Caribbean 2 was hilarious...it was better than what I'd expected so I hope PotC3 won't disappoint me.../looks at cast list ... o.O ...hmmm...




List of shows I wanna watch in May 07


1. Spiderman 3
2. Pirates 3
3. Shrek 3

(...heh...I just realised...they're all 3s...)




note: * 'aggro/agro' in WoW is when you perform certain actions and you have the creature's attention...these 'actions' including (of course) whacking/shooting/slamming your shield in their face, taunting them, healing someone so they wun die (yep..they dun like u healing the person they killin, of course), or simply running too close to them.