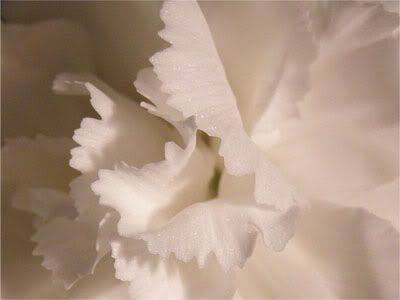 Too much hate in the net these days...pftt...dun get those ppl...PMS I think...nvm...
Yeah...I love carnations.
..but I love you more my dear!
Took these pics in my room the other day. Got a bunch of carnations, put in my nice, square vase, put in front of comp with a lil dim yellow lighting, and snap away :D
Haven't been taking flower pics in such a long time ade. Used to take a lot back at home in my garden but haven't been home since CNY...meh. Soon..soon...hee~ (expect a lot of floral and fluffy dog pic spam then :D )



As usual, taken with Olympus SP510UZ.