....what I was gonna blog about.. >.>
It took FOREVER for this damn 'Create P
ost' page to load....after it DID loaded...I forgot wat I was gonna write... wth....
Oh well...lemme just entertain u guys with some WoW screencaps... :P
Look at the conversation.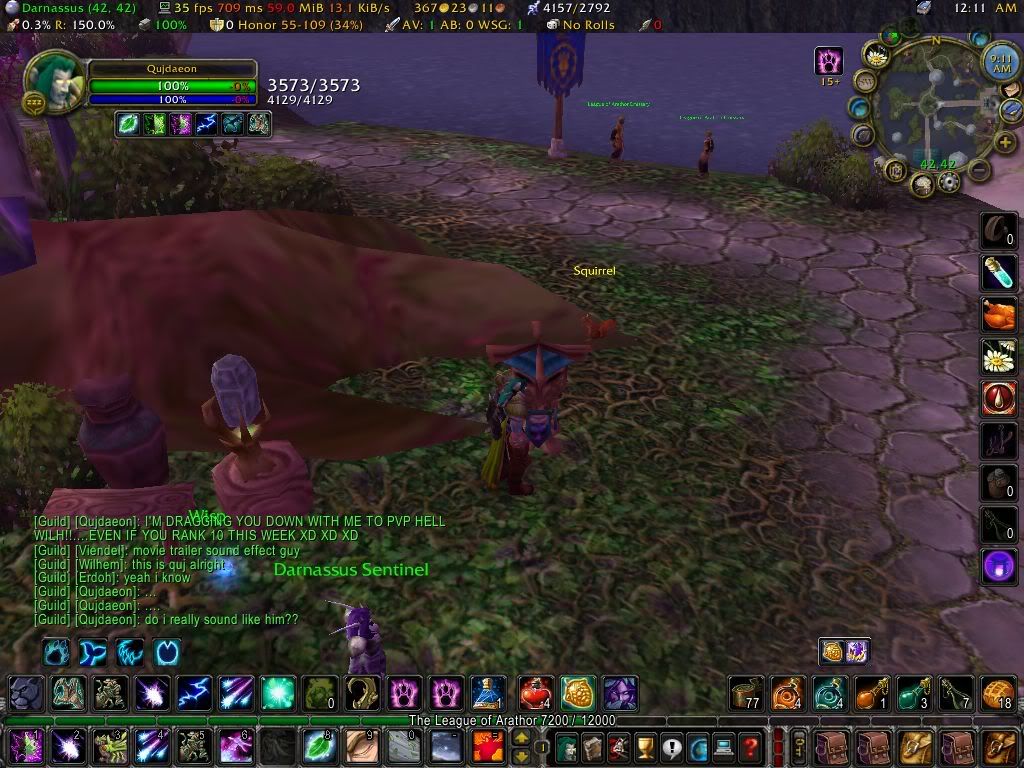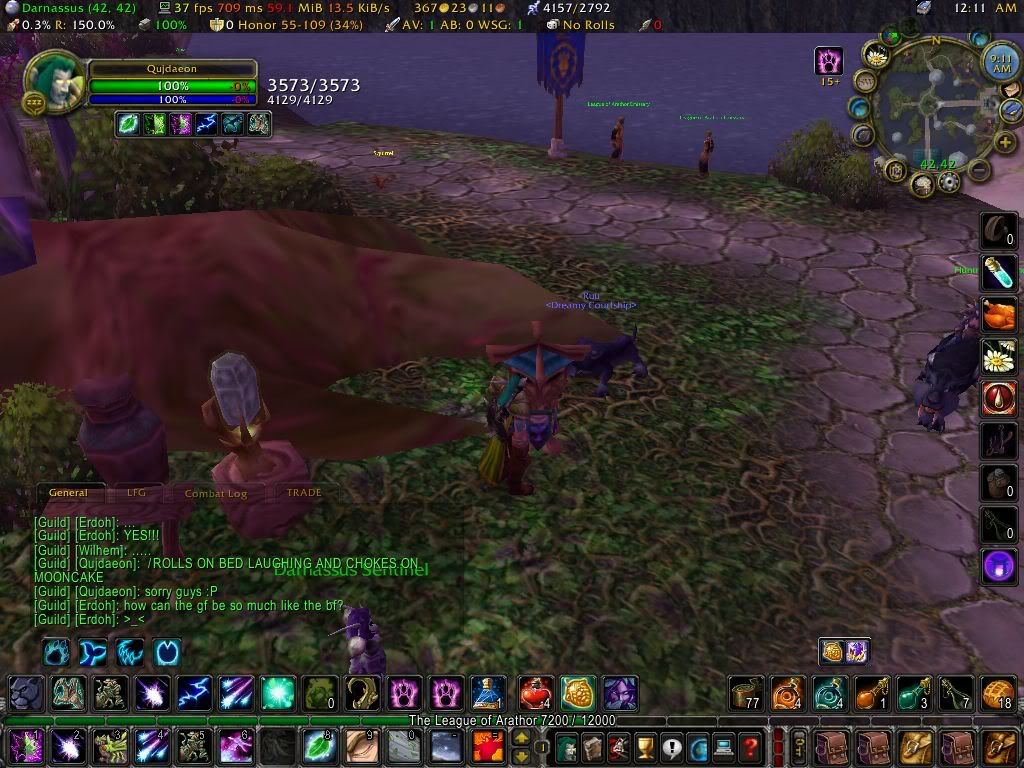 <...you can skip the blaberring below really...you'd get bored by WoW-dom>
I'd be playing with QJ's account, as Qujdaeon. I have my own account but until that 'dude' gets his CHEAP DISCOUNTED EPIC MOUNT <.< (At 60Gold instead of 300G...I think), from Player versus Player (PvP) Battlegrounds (BG) Rank 11....I'm gonna be
gri
nding for HonourPoints for him to rank up....
So ANYWAYS...His guild, The Bronze Talon
(TBT) CONSTANTLY has this headache over guessing if Qujdaeon is Quj, or Not-Quj, that would be, me. XD
Here's one of those occasions.
I got pissed cuz there was no BGs available for Volvoxx's level, so i logged off, and logged in as Qujdaeon...and that happened.

On a much earlier occasion...it happened before :P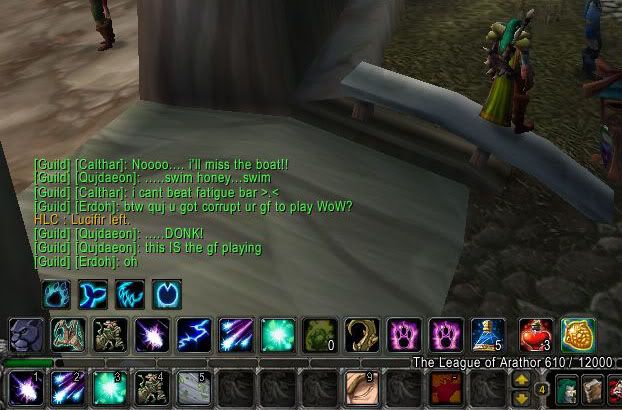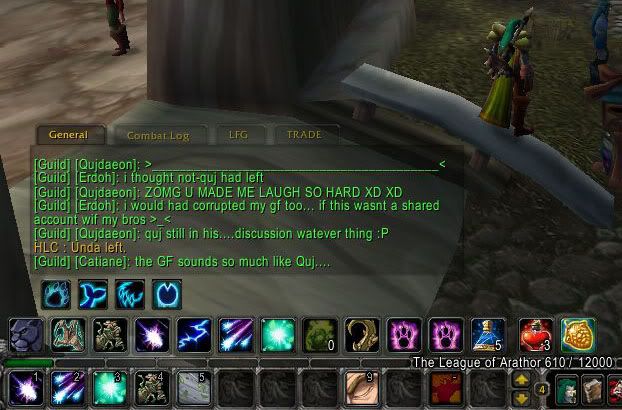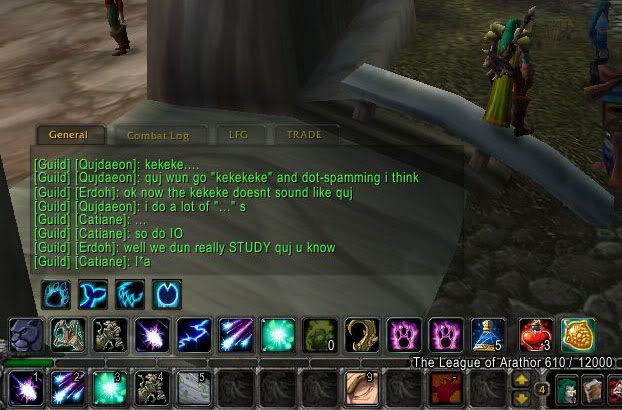 ..kekekke....
Ok....laters guys
/wave