After laksa, we headed back to the lower station. After some enquiries, sis managed to get the offcers there to let us up earlier since the train wasn't full. Saved an hour+ there :D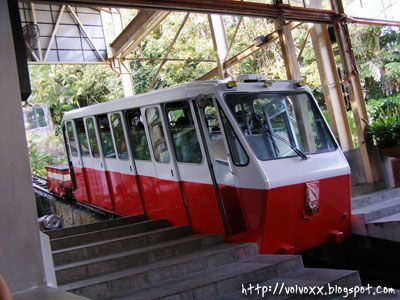 The journey up was...not exactly very comfortable. It was quite crowded but that can't be helped I guess.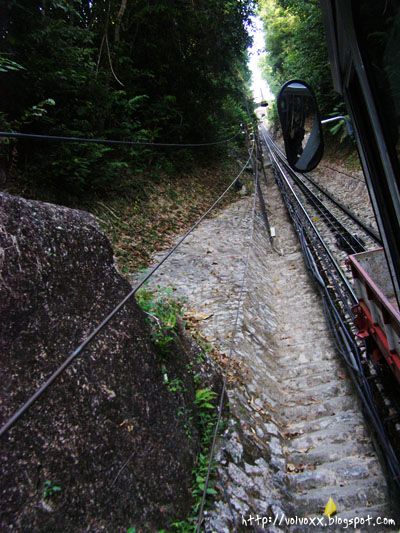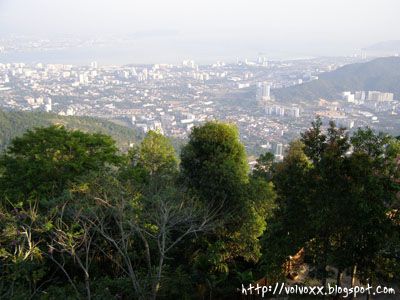 The view up there...was really nice. Kinda makes me relax. The cooling air makes me wanna stay there forever....mmmm free aircon!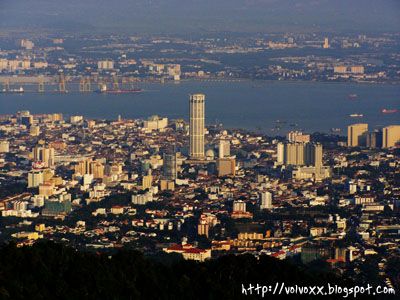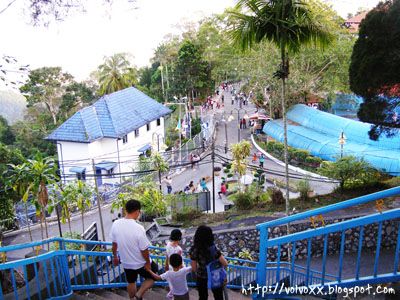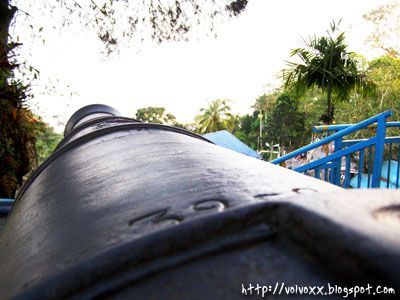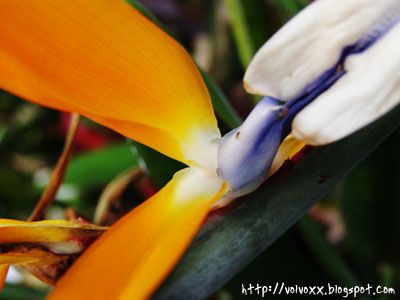 Printed this pic out and put in on top of my shelf :P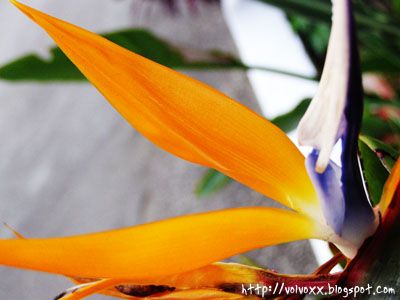 The color on this flower is so intense...suka!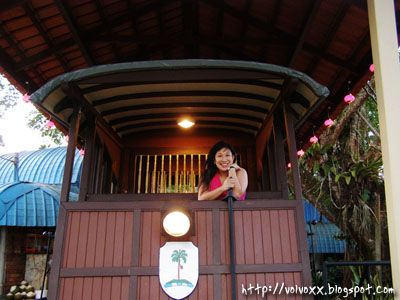 Sis on the decoration tram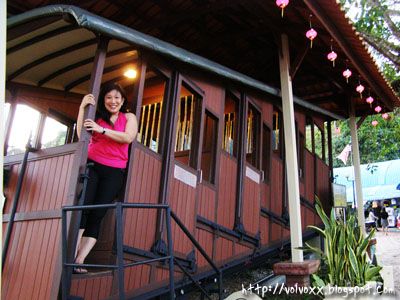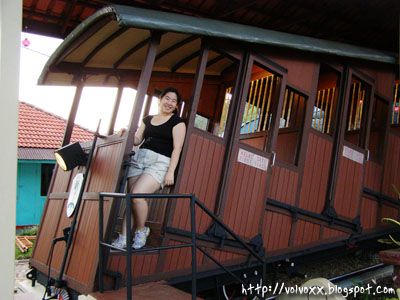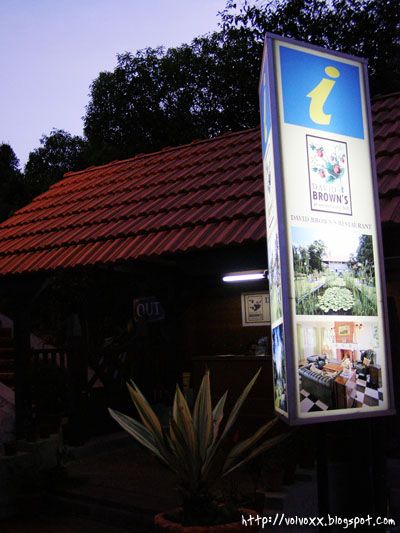 After sunset...sis ajak us to go dinner at this fancy place, David Brown's. She's heard reviews that the place is really nice and pleasant....good food too. :D....not to mention expensive >.<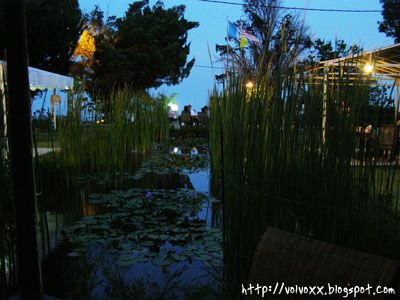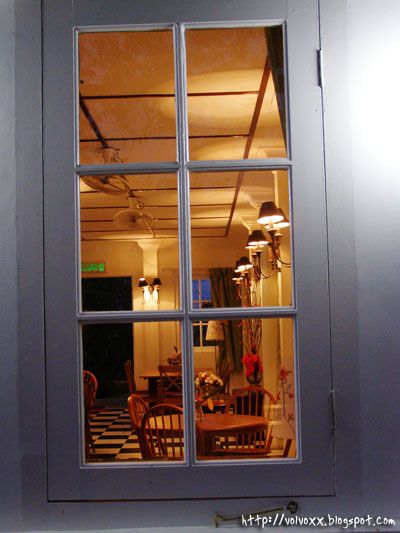 The inside looked really cozy...but the outdoor felt much nicer :D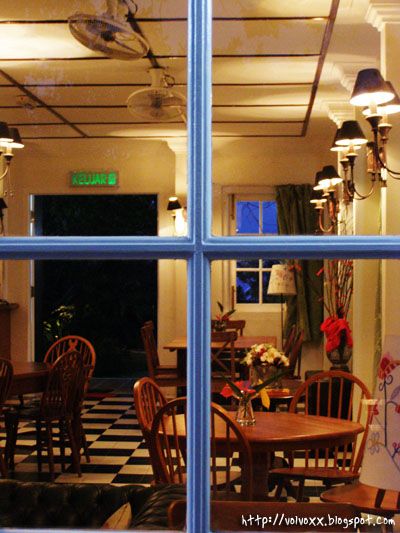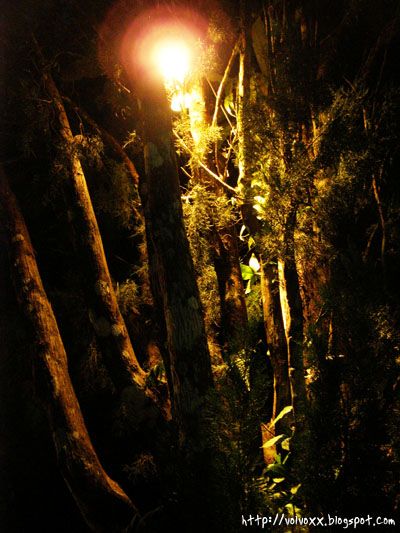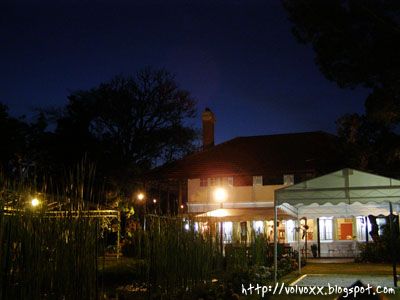 Took this pic while waiting for our food. I'd love to come up here again during daytime. Would definately be more beautiful X3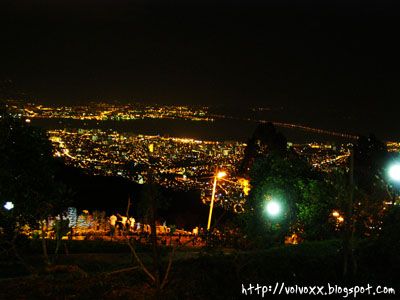 View of Penang from where we had dinner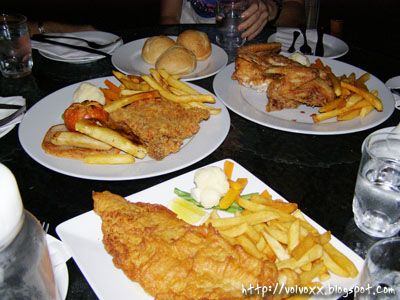 Our dinner that night. We only ordered 3 dishes and shared among ourselves so that we'd still have stomach space to go supper later (go till Penang must not miss out on the hawker food XD). The portion's quite large for single platter...the chips were especially good :P ..they stayed crispy even after we finished the main course. So yeah..this is what you missed out, bro :P
After dinner, we strolled a bit more then head down. Supper was at Macalister Road...so many choices we went @.@ . After that we head back to bro's, packed, and head back. Fifi was all too happy to see us, especially when she haven't had her meal for 1 1/2 days >.< .....