On the 3rd day of CNY, my family decided to go on a family day trip. Afterall, we haven't been able to do this kinda thing in a while...and our previous attempt had only lasted about 10 mins at the foot of Gunung Jerai...and our souvenir was only a few batang roadside jagung :P
Initially, we wanted to go Pulau Jerejak in Penang...but the management there decided it was a smart thing to package the boat across to the island together with some set meal at some 'bleh' restaurant there...for RM50 per person just to get across (its only like 100-200 meters away from Queensbay side of the shore!)....we figured it wasn't really worth it...so we decided to go Penang Hill instead.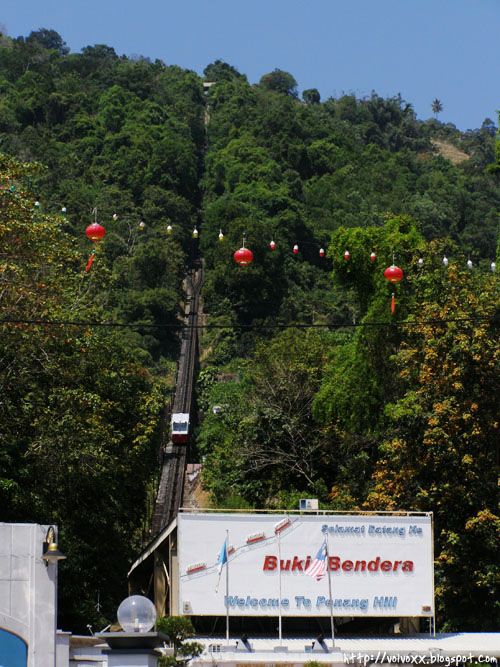 My last time there was when I was really young....I remember my grandma (dad's side) was still around then...that would mean its at least 15 years ago...My first aunt had a friend who owns/takes care of (i cant remem which >.<)  this bungalow there...so we got to stay there for free for a few days.
I remember it was an awesome trip. That place had a wonderful view, cool air, and best of all, a lot of my relatives made the effort to come so it was really merry :D. I remember mahjong, and we kids who dunno how to play would stack them up to resemble Komtar (highest building in Penang)...and I remember there was this fireplace that was empty so I would crawl into the marbled floor and sit there. I think there was a photograph of that. Need to balik korek :P .....
So wind forward 10+ years...and I'm quite excited to get to go up there again. I barely remember anything else during my last trip :P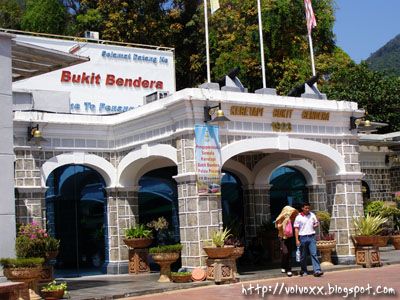 We went during the 3rd day of CNY. Bro couldn't follow cuz he had to go to the in-laws (kekekeke) that day. CNY season in Penang, you would have to expect terrible crowd in that area (Kek Lok Si and Penang Hill)...but we didn't expect to only be able to buy a 6.45pm cable train up there when we arrived around 2pm. So we bought those tickets anyway.....and my fantastic sisters decided it would be a good idea to walk to Kek Lok Si and jalan jalan first....thank goodness I was wearing sport shoes (aunt found out her shoe berlubang at the end of the trip :P )...the weather wasn't so kind tho. Bloody hot and there was barely any shade.....=.= ...meh. Well...we got there anyway...so yeah.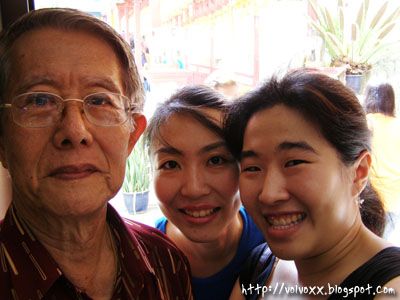 Mum and the others decided to go check out the souvenir shop (for the air con too..haha) while me, sis and dad waited outside and camwhored a while ...keke....I really like this pic :D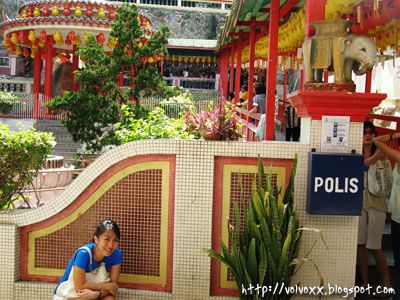 Sesat...I know...haha..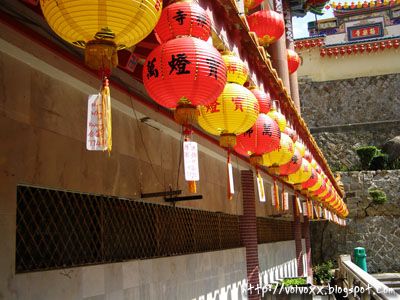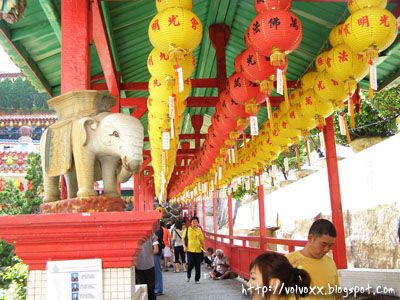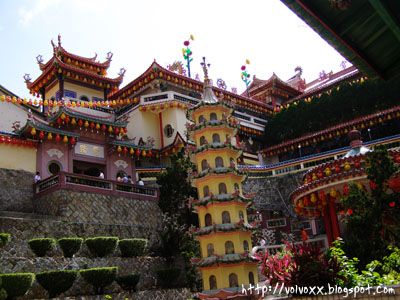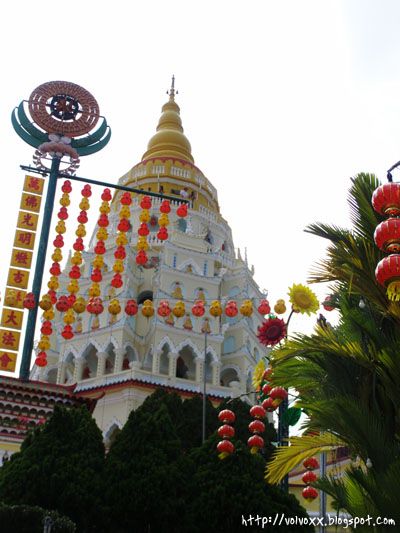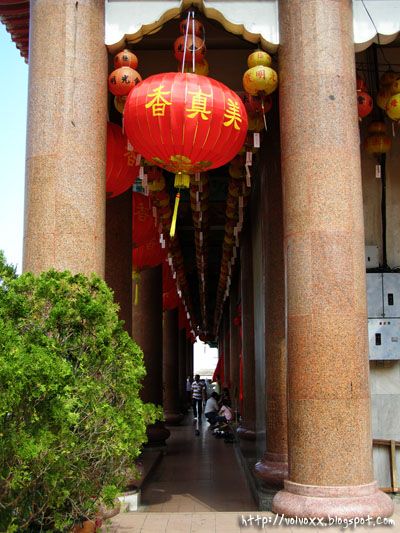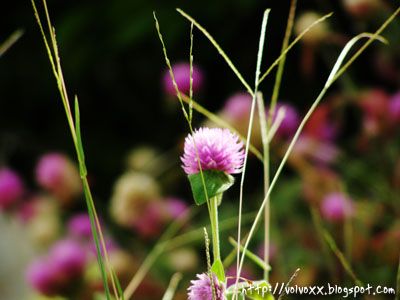 After that...they decided that there wasn't anything much that would interest them so we just left.... Too bad I didn't bring tripod else I'd love to stay and take pics later at night...but that would mean jam all the way there from where we park, or walk all the way there...again....ugh...um..nvm....
So we left Kek Lok Si in search of this goodie laksa spot beside the market. I brought QJ and the guys  here last time during our Langkawi-Penang trip, so I could still remember how to get there.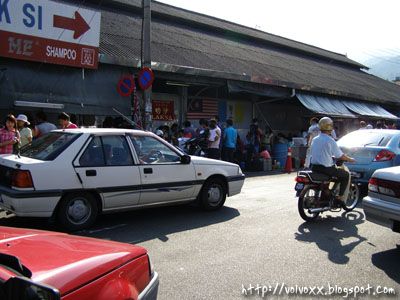 The place was awfully packed! People were waiting just to get a seat...so we asked if we could sit on the opposite side of the road (there was a small food court there) and they said it was okay, thankfully. Else I think can just give up on it la...even that, we had to wait quite a while to get our order but I think it was worth it...altho I remember it being nicer the last time I was there...meh.
(to be continued...because there's just too many pics)