Suria KLCC was our last stop before heading back to SP. Glad we went there, cuz the deco's rather interesting, compared to the huge gigantic tree theme they use to have every year. This is a nice, fresh change :P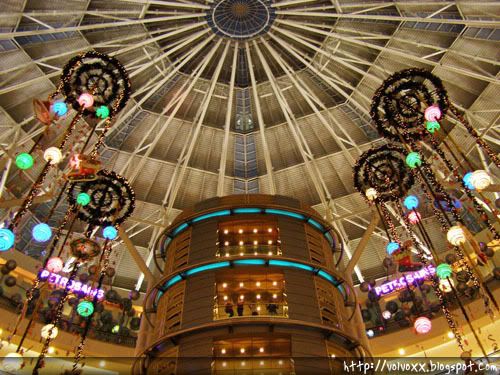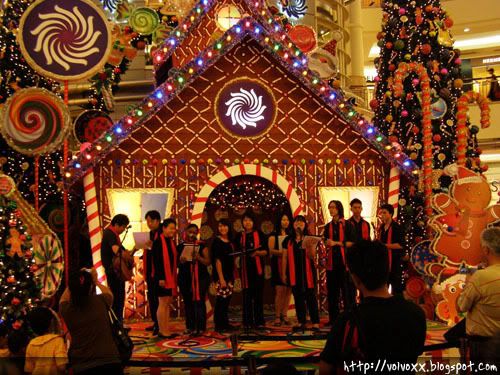 Our timing was pretty good, as they had caroling both times that I took pic of the centercourt.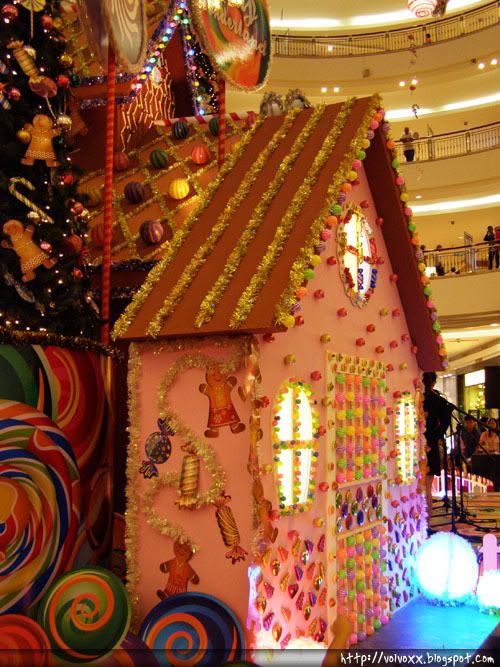 Must be Hansel and Gretel's house :P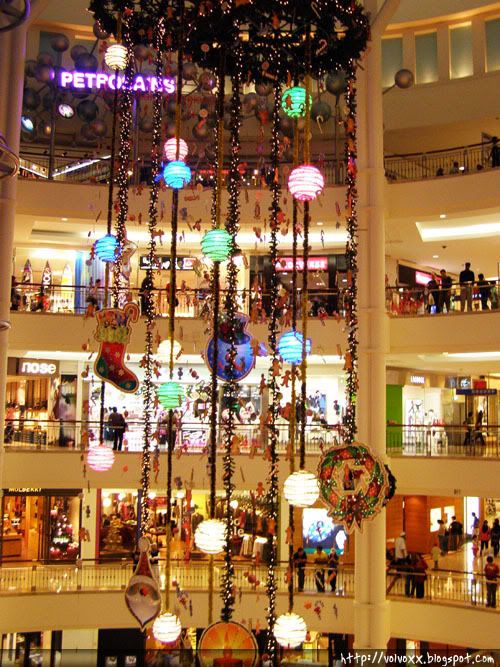 Falling candies!!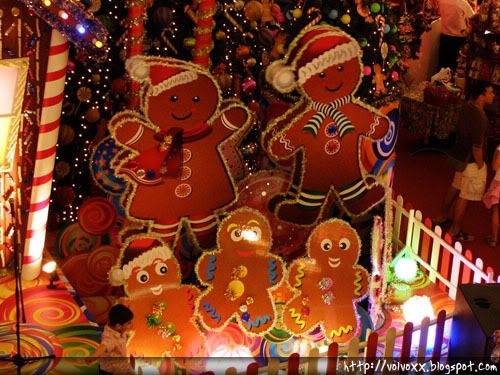 Family of Gingerbread Man..wishing you a very Merry Christmas :D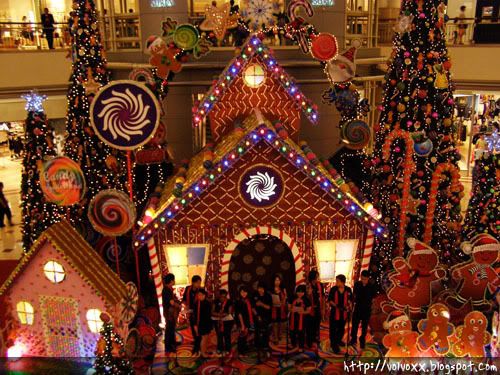 Merry Christmas everyone! I shall await your presents :P