My place in Melaka, is like this headquarters for BBQing. We're equipped with all the things that you'd need for a BBQ party: 3 BBQ pits, tongs and skewers, leftover coals (from previous sessions), big bowls for marinating...and plenty of chairs :D. We have BBQ as often as we can (tho never often enuff! :P )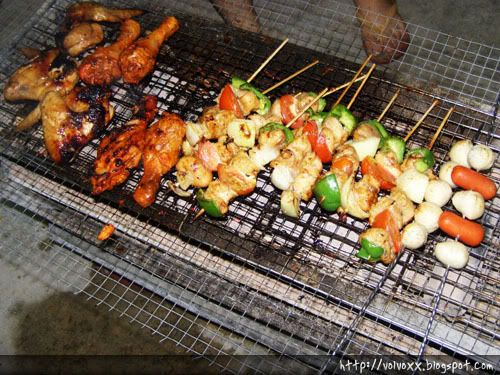 Went Melaka a few weeks ago, and decided to throw a BBQ before I leave. QJ couldn't be happier ;P Give him kebabs and tandoori chicken anyday...he'll be as happy as a puppy :9

Got Yeap to drive us to Tesco to shop for the stuff. Spent a few hours marinating the chicken wings and drumsticks and cook up some salsa sauce.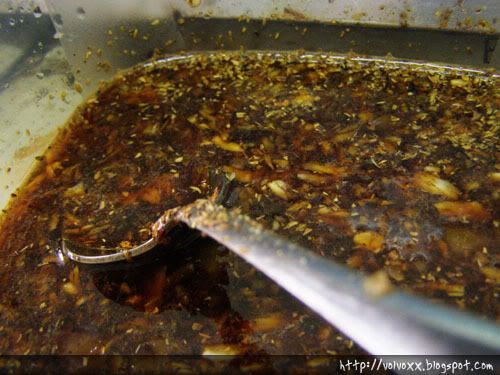 Honey and pineapple juice marinate - Awesome recipe by Amran
....I'll put it up here soon ;P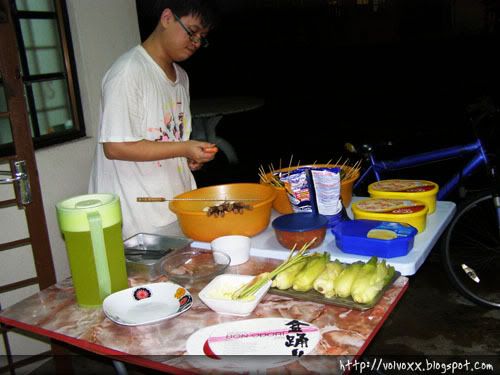 QJ skewering the food to be grilled.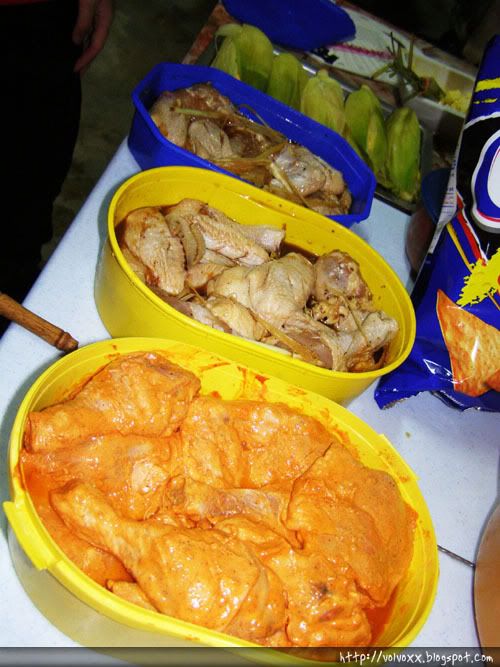 Menu for the day: chicken in tandoori and honey+pineapple flavour, kebabs, salsa with chips (the boys finished the chips too fast and left me with half a tub of salsa for the next day), corn on cob (which we didn't really eat cuz we were too stuffed), pasta (Khurshid made that!) and mango cordial. There was vodka later too, courtesy of Peter, one of QJ's MTG gang ;P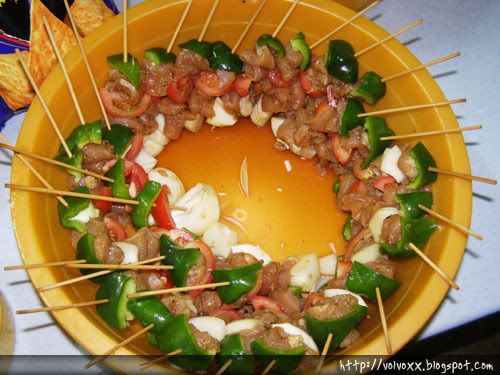 Kebabs, skewered and ready to be grilled ;9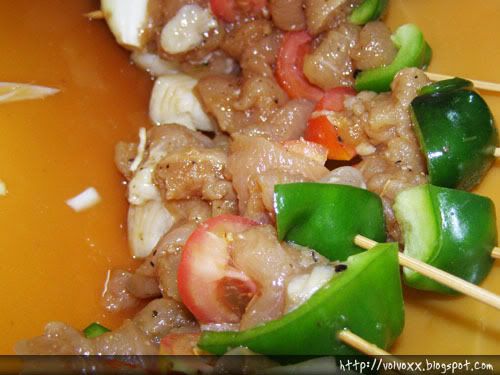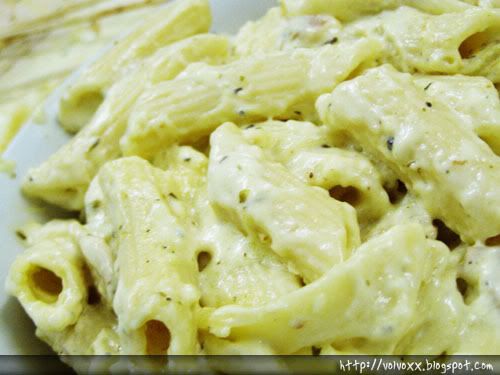 Pasta by Khurshid!
He made too much pasta, so QJ and I had them for breakfast/lunch the next day. Delish!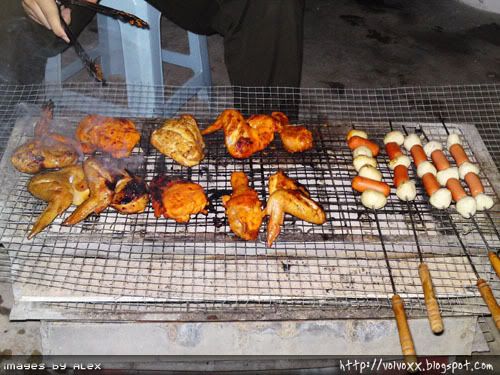 Pics by Alex, using his spanking new HP.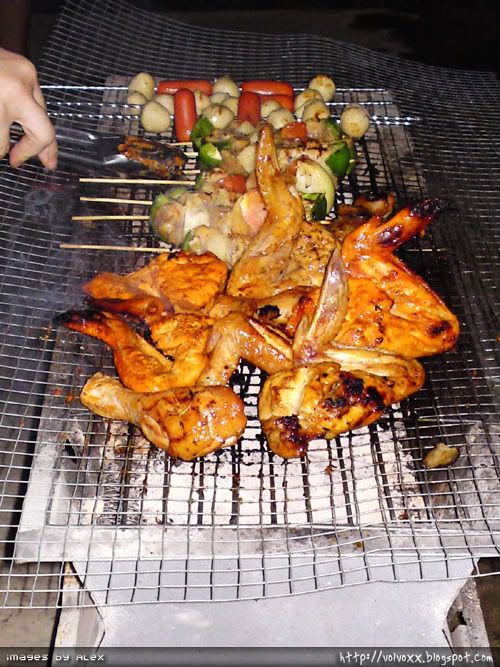 Smokin' and sizzling.
Can't wait for Christmas! Planning to roast chicken for lunch and BBQ for dinner at home ;P Any takers? (if you're willing to come all the way to SP ;P)