Yes, Good Morning...I'm in quite a good mood this morn. Dunno why. Maybe its cuz I drove my sis' car today (and going to tmr..and the day after)...maybe it was last nite's conversation :3 ...or the wonderful dinner...or maybe it was the encouraging email I got the moment I log on to outlook..ha!
So before the bosses strut in, lets splash some pics in this blog. Its totally dried up of pics lately.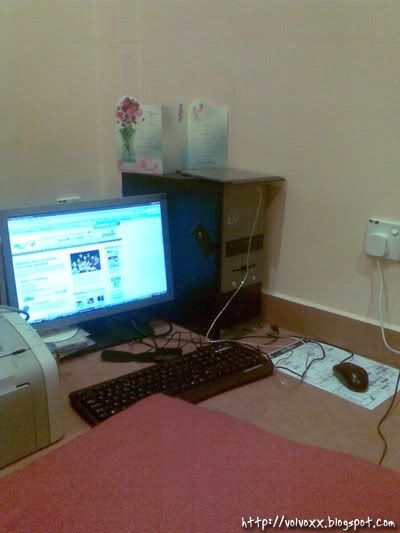 My station at sis' place. Mah lovely little corner :P.
Yeah free wireless woot~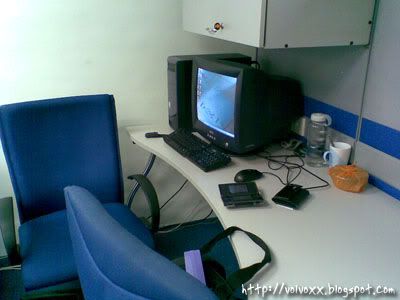 My table and PC at work :P
Yeah, that's the DS there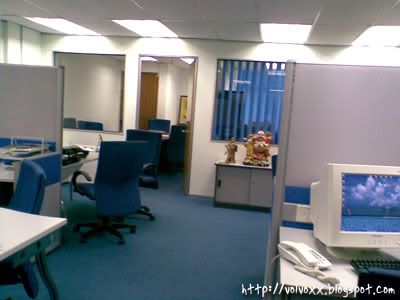 Office, where boss sits (left) and meeting room (that we never use, top left)
Fellow intern with almost the same name as mine, sits behind me (right)
Other interns that are with me, working on UG's stuff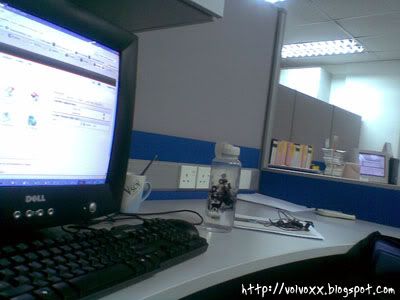 My table again...working on Joomla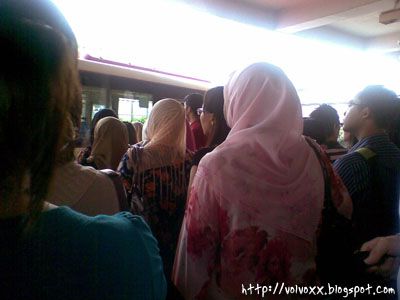 Things I hate bout working=public transport.
The people of Malaysia simply dunno how to queue.
4 lines for a pathetically small door on the bus? (they only open one side)...wow...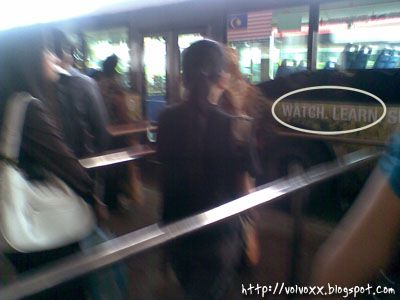 They all need this bars to tell them how to line up...sheesh..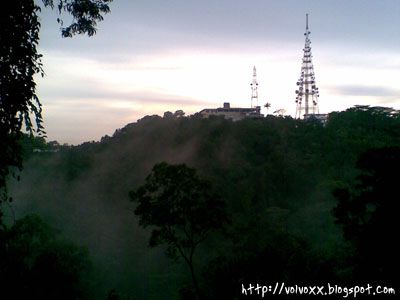 View from watchtower when sis took me running (in the woods...sorta... x.x ) in Gasing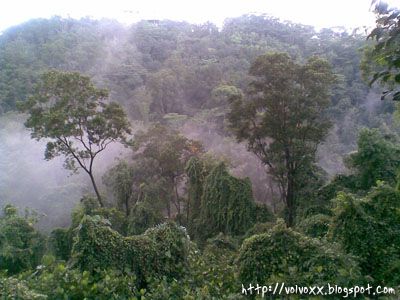 Same as above
Ok ok I better start working on my work stuff now...wakakaka...Ciao!~
p/s: I came to work yday with 7 incoming emails. Today...there was only 1 and it sez "keep up the good work" XD