Was checking Lelong Lelong section in neXt-Board...got bored...surfed the forum...and stumbled upon sumthing...rather...shud I say, intriguing??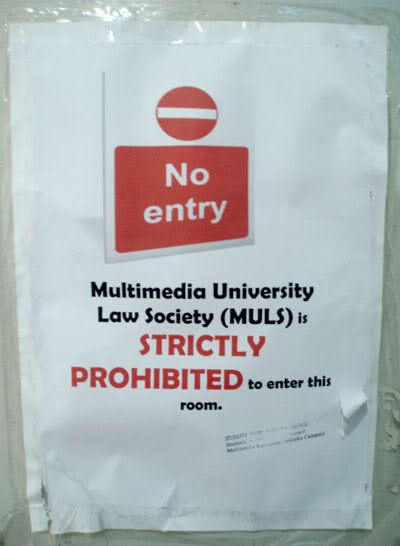 Yeah, WTF indeed...
Oh. This is a snapshot taken outside Sri Perdana, aka SRC Room. Pic was NOT taken by me (I have better things to waste my memory card's life on), nor do I know when it was taken...prolly quite recent cuz the last post in that forum thread dates back to Mar 18th....

Wanna know what all this is about? Read about it
Here
Yes yes, Kid, I know I have better things to blog about than this but...geh...can't help it la...the notice is too.... XD
Allrite allrite..I'll leave you guys to forum-surf :P ..